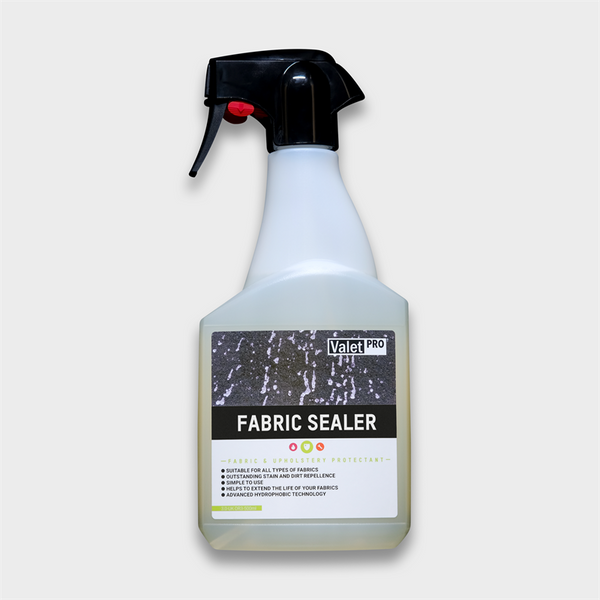 Zoom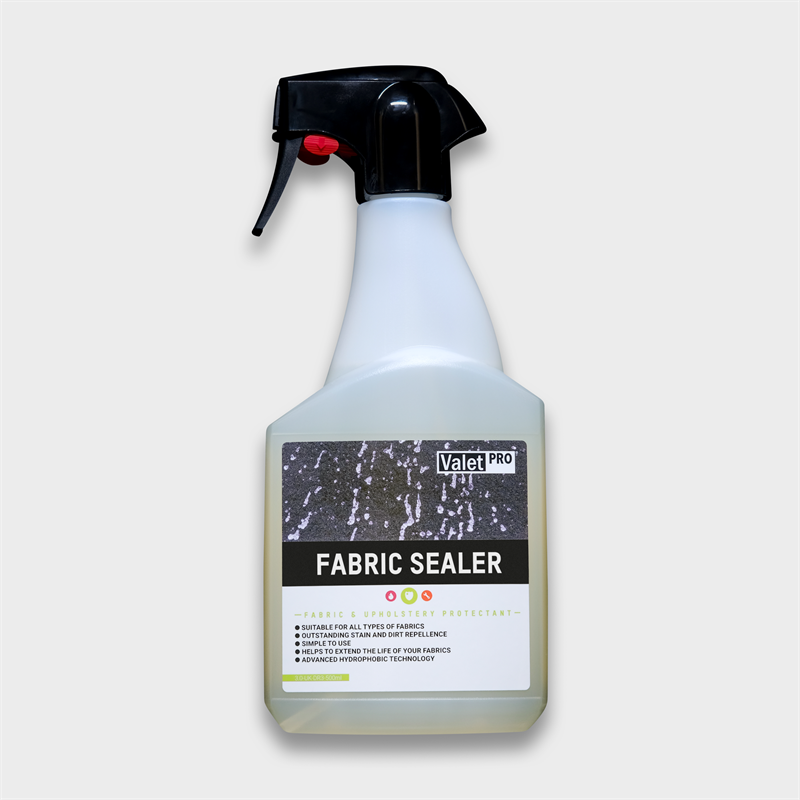 SUITABLE FOR ALL TYPES OF FABRICS
OUTSTANDING STAIN AND DIRT REPELLENCE
SIMPLE TO USE
HELPS EXTEND THE LIFE OF YOUR FABRICS
ADVANCED HYDROPHOBIC TECHNOLOGY
Fabric Sealer is an easy-to-use protectant for all fabric in your vehicle's interior. It will leave a thin hydrophobic coating that allows for easy removal of spills from coffee to fizzy drinks. We recommend using Advanced Interior Cleaner   to clean any carpet or upholstery prior to use.
Directions:
1) Lightly dampen a selected area with water for better coverage.
2) Spray product evenly over selected area.
3) Allow to thoroughly dry - ideally overnight.
Please note: Clear away any overspray on undesirable areas.
Greg's thoughts:
"Fabric Sealer protects my vehicles seats and carpet from any stains my children throw at them. A must have!" - ValetPRO Founder

<