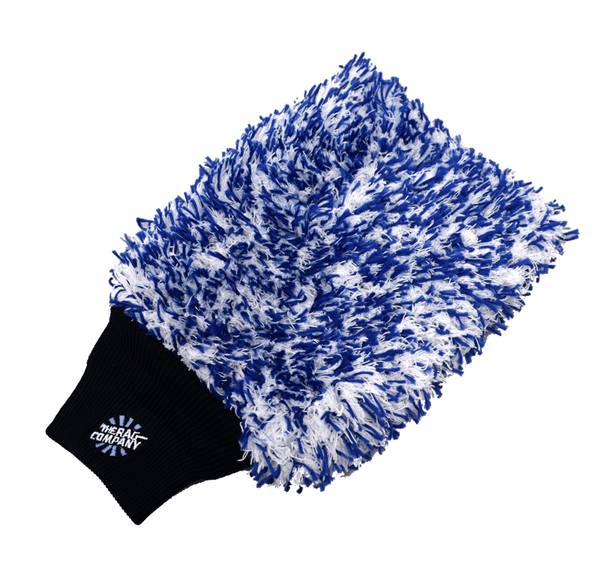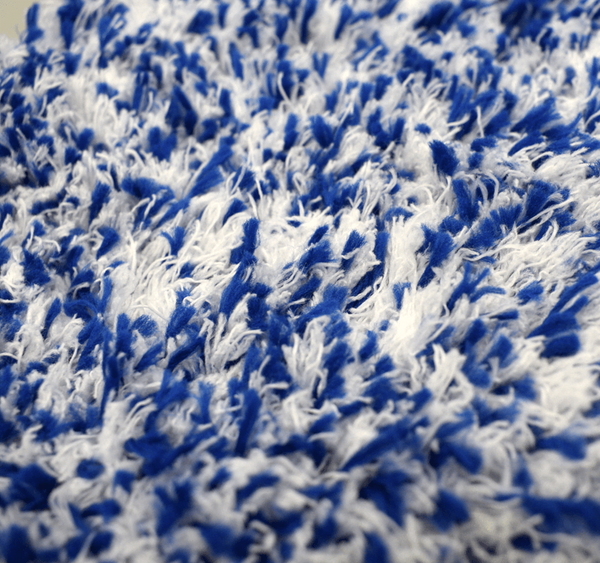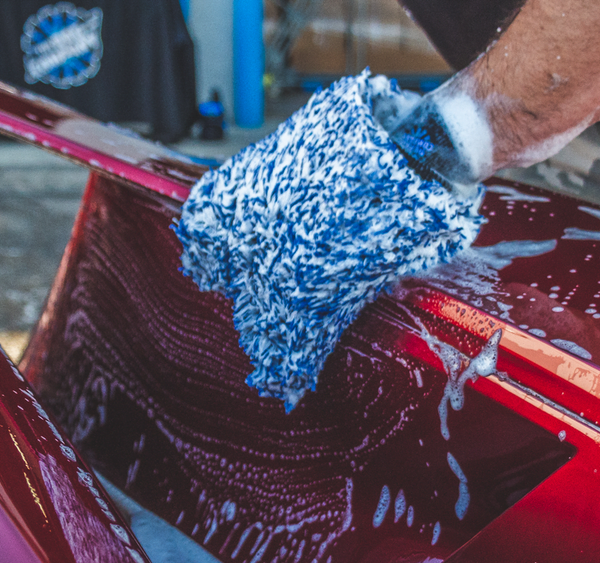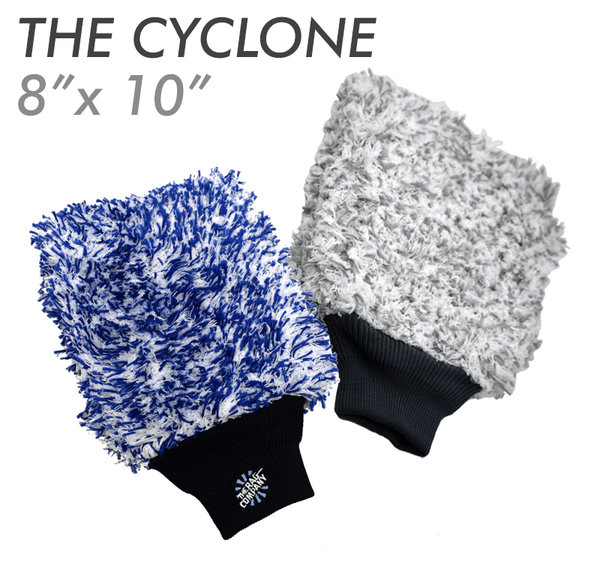 Zoom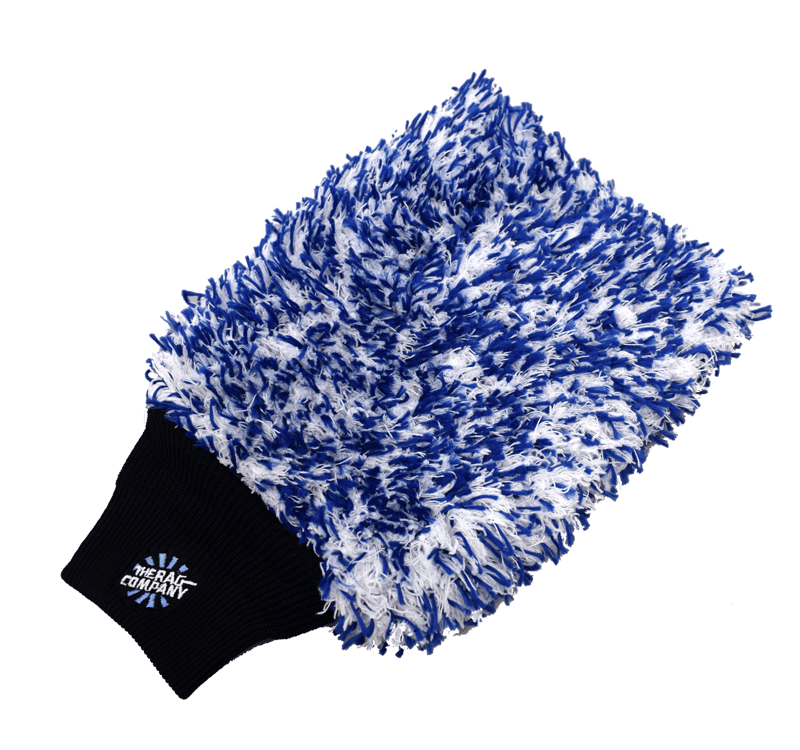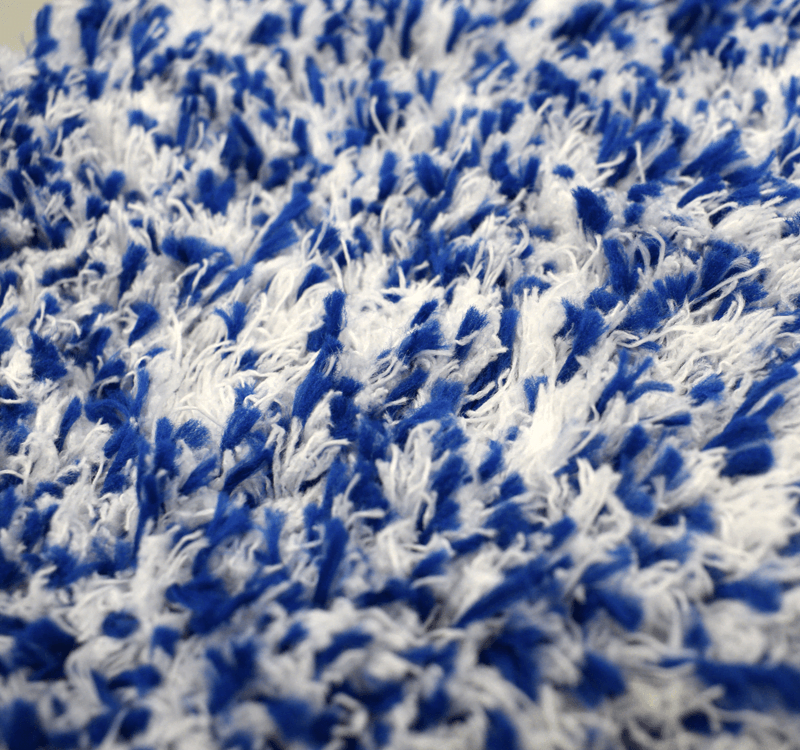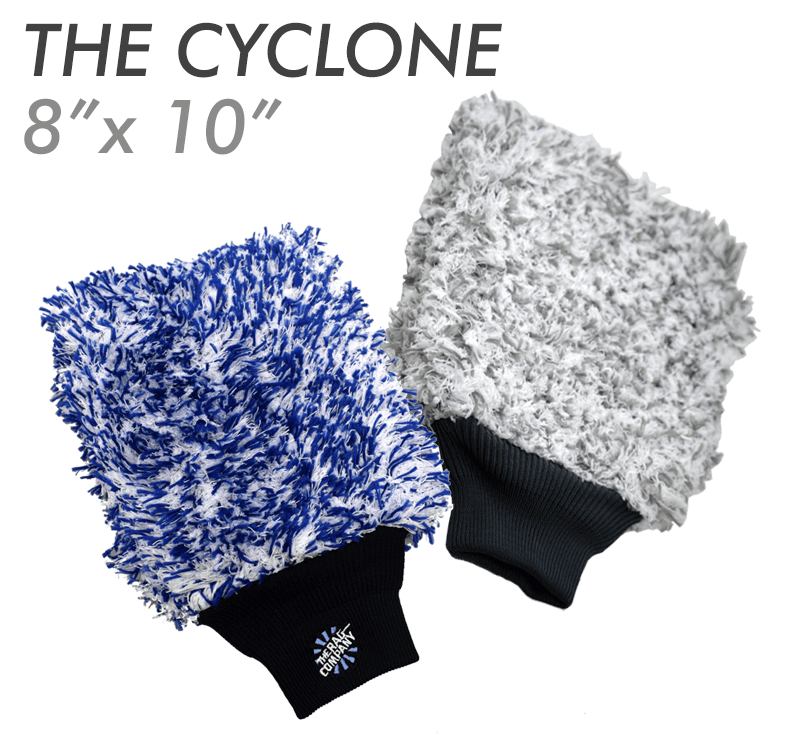 Size:-

 

8 x 10 Inches (21 cm x 26 cm)
Colors:-

 

Blue/White or with Black Cuff
Blend:-

 

70% Polyester / 30% Polyamide Material
Material:-100% Korean Split Microfibre
Country of Origin:-

 

South Korea
TRC's new CYCLONE Wash Mitt is absolutely the FINEST professional quality plush microfibre detailing wash mitt value you will find – premium Korean quality, premium performance, at premium CarCareCo value!  These are NOT "cheap knock-off's" made from inferior materials.
The CYCLONE is the Real Deal with all the features you would expect from a Super-Premium Wash Mitt:-
Superior softness & absorbency:

 

Hundreds of thousands of premium AA-Grade (highest grade) 70/30 blend split Korean microfibres per square inch that hold a huge amount of your favorite suds

Extremely safe & effective:

 

Long, luxurious fibers that quickly and safely encapsulate all dirt and road grime from your vehicle and then easily rinse free for the next pass

"Oh yeah!" level of comfort:

 

High quality, totally paint safe synthetic cuff that gently yet securely holds the mitt as a washing tool extension of your arm

Highest-quality construction: The finest materials and seams that are carefully double-stitched and hidden for the ultimate in protection and durability

Extreme field-tested foam padding and liner:

 

Tested around the world in all conditions to find the perfect foam padding density and inner liner combination

Perfect partner with P & S Sales Pearl car wash:

 

Create a world-class level of lubrication to safely glide over all types of paint and greatly reduce washing induced marring

Built-to-last durability:

 

With proper care The Rag Company's

 

CYCLONE Wash Mitt

 

will last and last through seasons of washes

Manufactured in South Korea

 

on the

 

Highest Quality German microfibre production equipment

 

(Karl Mayer)
CARE INSTRUCTIONS:
Machine wash with mild liquid detergent (free of dyes, fragrances, bleach and softeners). Tumble dry low, and do NOT iron (Please note that microfibres start to melt at 60°C). Do NOT use any fabric softener as this clogs the microfibers and reduces performance. Do NOT use chlorine bleach. Wash only with other non-linting materials (no cotton!) To maintain proper dirt-gripping properties.
Always wash new microfiber towels prior to first use.
Always wash newer black, orange, red and other dark colored towels separately from lighter colored towels to mitigate the risk of dye bleeding.
Note: if interior liner of mitt is punctured/compromised at all, do not machine wash. Once the liner is damaged and the foam padding inside has been exposed there is a high risk of the foam getting shredded by certain aggressive types of wash machine agitators (typically top-loading) and then sticking to other microfibre products in the same wash.
THE RAG COMPANY DIFFERENCE SINCE 1999:  
ALWAYS START WITH THE BEST MICROFIBRE YARN AVAILABLE – Think of it similar to only using the freshest ingredients in your cooking. This helps lay the foundation for towels that are consistently soft, extremely durable and of the highest quality for the job
TOWELS WITH HUNDREDS OF THOUSANDS OF 100% SPLIT MICROFIBRES PER SQUARE INCH – Not all towels are created equally. THE RAG COMPANY manufactures against very strict requirements resulting in towels with the highest ratings and most effective terry-style microfibre products available. With hundreds of thousands of fibers per square inch, our all-purpose towels can safely and effectively make even the toughest jobs a breeze
THE HIGHEST ABSORBANCY – Microfibre towels that absorb seven to ten times their weight in liquid and matter to quickly pull away everything that's in your way
PRE-WASHED DARK COLORED TOWELS – 99% of our competitors don't take the additional precautions necessary to reduce potential bleeding issues typically found with dark colored towels. THE RAG COMPANY makes this a standard feature of every all-purpose terry towel we sell.
<