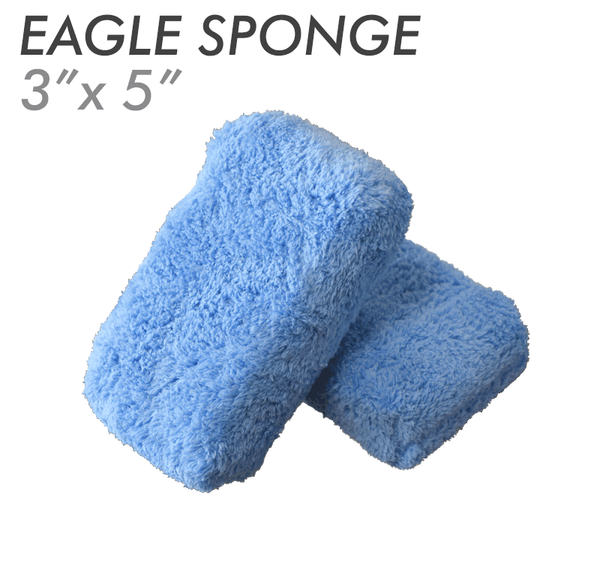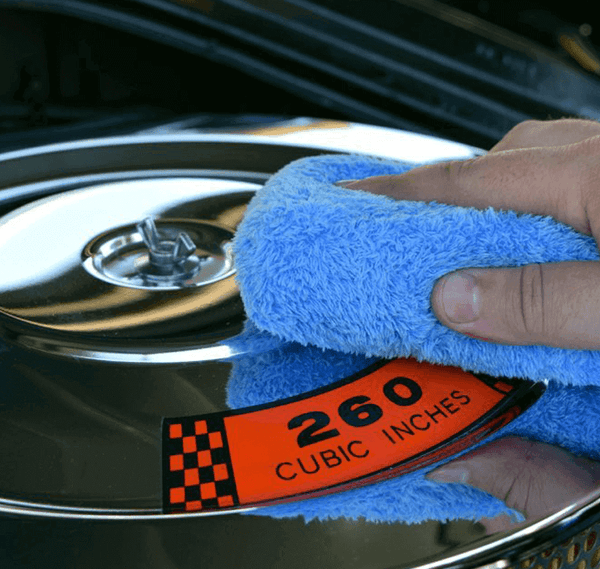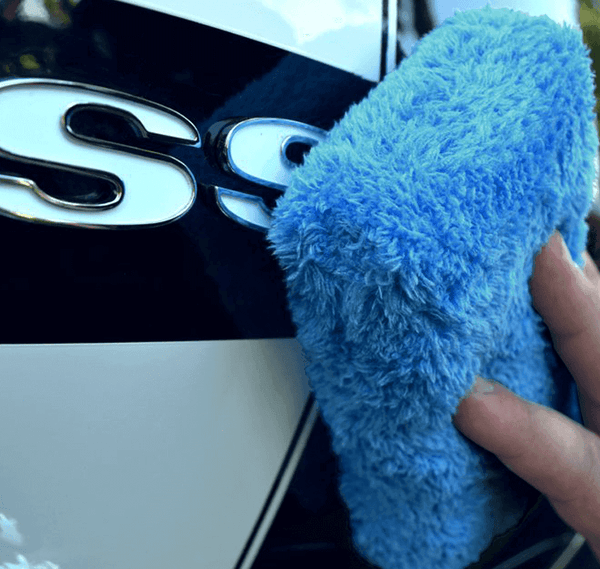 Zoom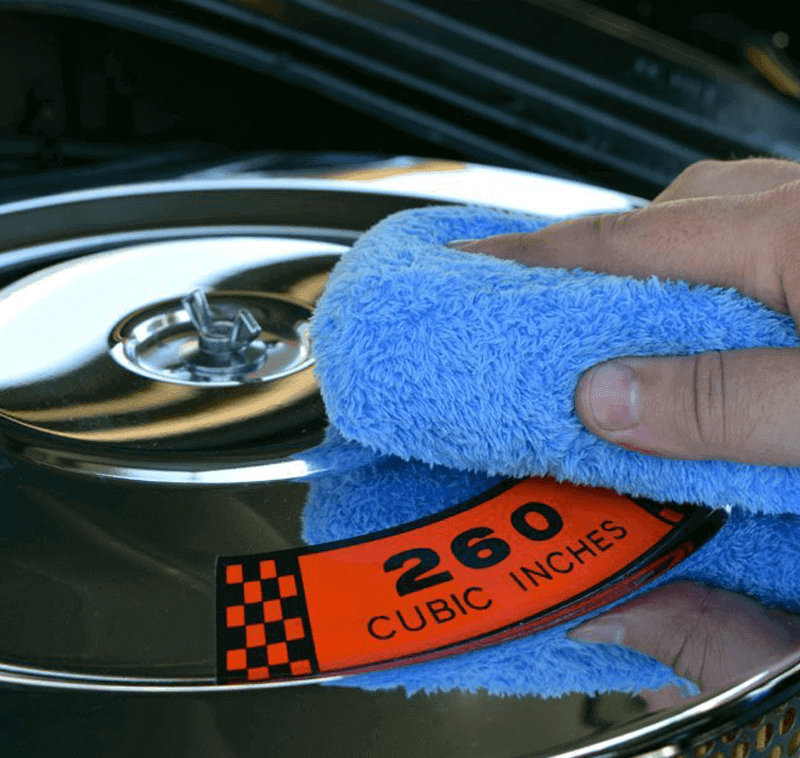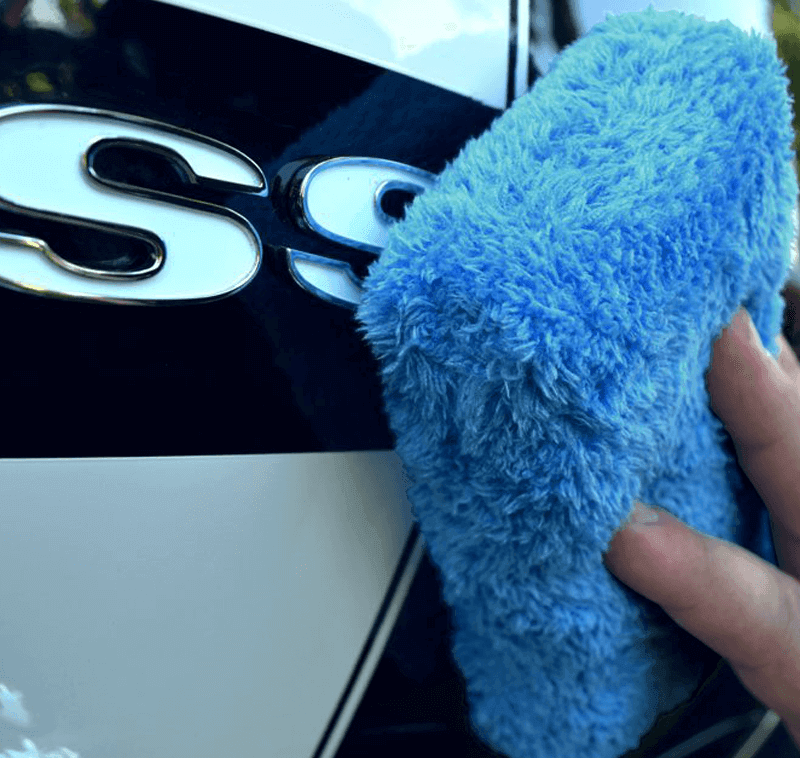 Size:-

 

8cm x 13cm x 4cm
Color:-

 

Blue
Blend:-

 

70% Polyester / 30% Polyamide
Border / Edging:-

 

Hidden Stitch
Material:-

 

100% Korean Split Microfiber (Circular Knit Weave)
Country of Origin:-

 

South Korea
Recommended Uses:-
Ideal for hard-to-reach and heavily contoured areas
Wax, compound and polish removal
Waterless wash, instant detailer, spray waxes and buffing
Final buff / touch-up. Perfect choice for your delicate metal wheels!
The  Eagle Microfiber Detailing Applicator Sponge Pad is absolutely the finest professional quality plush microfiber detailing sponge pad available! Love the feel and performance of the eagle edgeless towels? Here's a compact solution that fits perfectly in the palm of your hand! The Eagle Edgeless is our award-winning signature super plush microfiber detailing towel and the #1 selling choice of numerous automobile manufacturers, collector car clubs, professional restorers, detailers and car/truck/motorcycle/boat/airplane lovers everywhere! Now you can have that same super high quality microfiber plushness in a world-class detailing sponge pad.
Additional Product Details:
Perfect for detailing sprays and "no rinse / waterless wash" type products in those hard-to-reach and heavily contoured areas

The medium plush pile allows you to use confidently with all types of detailing sprays, waxes, and polishes – your final buff never looked so good!

No tags = no scratches

Extremely durable

Plush material softness increases with each washing

Manufactured in SOUTH KOREA on the highest quality German microfiber production equipment (Karl Mayer)
CARE INSTRUCTIONS: Machine wash with mild liquid detergent (free of dyes, fragrances, bleach and softeners). Tumble dry low, and DO NOT iron. DO NOT use any fabric softener as this clogs the microfibers and reduces performance. Do not use chlorine bleach. Wash only with other non-linting materials (no cotton!) to maintain proper dirt-gripping properties. 
Always wash new microfiber towels prior to first use.
Always wash newer black, orange, red and other dark colored towels separately from lighter colored towels to mitigate the risk of dye bleeding.
THE RAG COMPANY DIFFERENCE SINCE 1999:  
ALWAYS START WITH THE BEST MICROFIBER YARN AVAILABLE – Think of it similar to only using the freshest ingredients in your cooking. This helps lay the foundation for towels that are consistently soft, extremely durable and of the highest quality for the job
TOWELS WITH HUNDREDS OF THOUSANDS OF 100% SPLIT MICROFIBERS PER SQUARE INCH – Not all towels are created equally. THE RAG COMPANY manufactures against very strict requirements resulting in towels with the highest ratings and most effective terry-style microfiber products available. With hundreds of thousands of fibers per square inch, our all-purpose towels can safely and effectively make even the toughest jobs a breeze
THE HIGHEST ABSORBANCY – Microfiber towels that absorb seven to ten times their weight in liquid and matter to quickly pull away everything that's in your way
PRE-WASHED DARK COLORED TOWELS – 99% of our competitors don't take the additional precautions necessary to reduce potential bleeding issues typically found with dark colored towels.

 
<