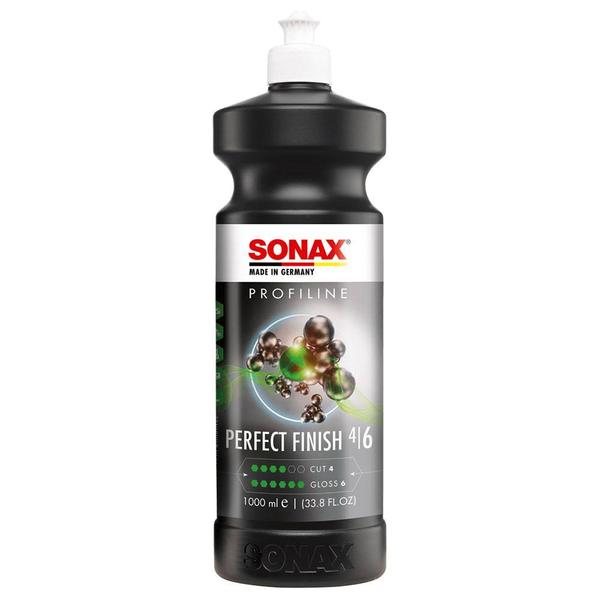 Zoom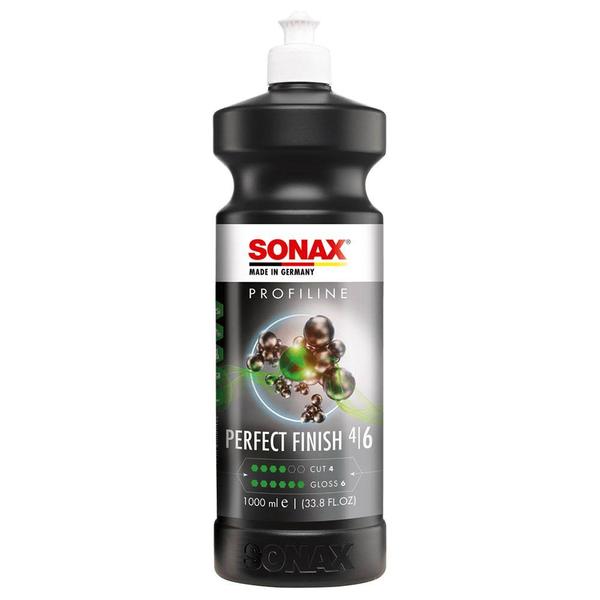 SONAX Perfect Finish 1L (One Step Polish)
Silicone free finishing polish for professionally polishing of sanded down paintwork, or paintwork pre-polished with polishing machine and abrasive polish. Specially developed for paintshops and detailers for One-Step polishing of sanded down paint due to paintwork damage such as dust occlusion or paint runs. The special nano-abrasives enable effective scratch removal with optimum shine and without inducing holograms or buff marks on the paintwork.

Cut: 4 out of 6
Gloss: 6 out of 6
REMOVES PAINT DEFECTS

 

- Sonax Perfect Finish polishes and removes scratches, sanded paint defects such as dust inclusions, paint runs, and water spots in a single step - No wet sanding or compounding is necessary before use
HIGH GLOSS FINISH

 

- Silicone free polishing formula leaves a OEM high gloss paint finish with hologram-free paint surface
FLEXIBLE

 

- One of the most flexible compound / polishes available in the market that works beautifully on all clear coats and paint finishes
SAVE TIME

 

- The single step process makes paint corrections far less labour intensive and time consuming. Our diminishing abrasive technology will provide up to P2000 sanding scratch removal and finish out to a OEM shine
Removes marks of P2000 grit

 

or finer, recommend applying with a rotary polisher  or DA with Medium cut Polishing pad.
Directions for Use:
Shake bottle/tube before use.
Deep scratches or paintwork damage should first be wet sanded .with abrasive paper P2000, or finer.
Product to be worked in with a rotational speed regulated polishing machine.
Apply a little of the product directly to the sanded spot.
Polish the area at the lowest rotational speed (ca. 800 rpm) with the green Polishing pad (493 000) for 10 sec. Tilt the machine a little bit.
Afterwards, increase to medium rotational speed and allow the machine to run, now exerting only moderate pressure.
Guide it swiftly over the surface to avoid heat developing beneath the polishing pad.
Remove polish residue with a microfiber cloth.
Please Note: To achieve a hologram-free finish on darker paintwork, finish polishing with a foam pad may be necessary. 

 

<