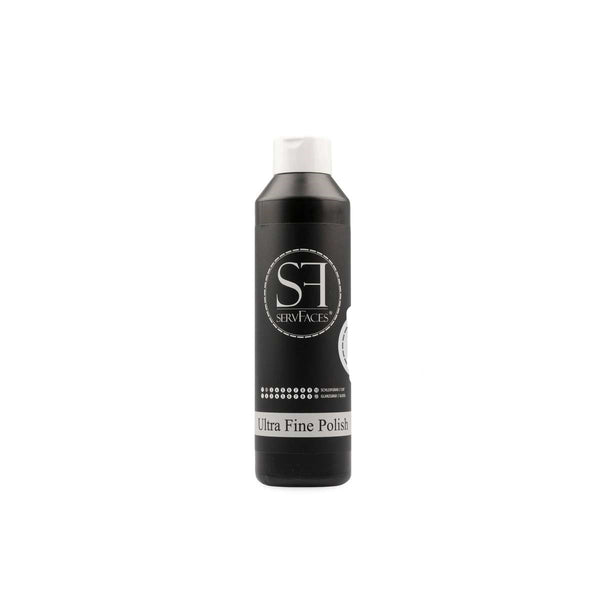 Zoom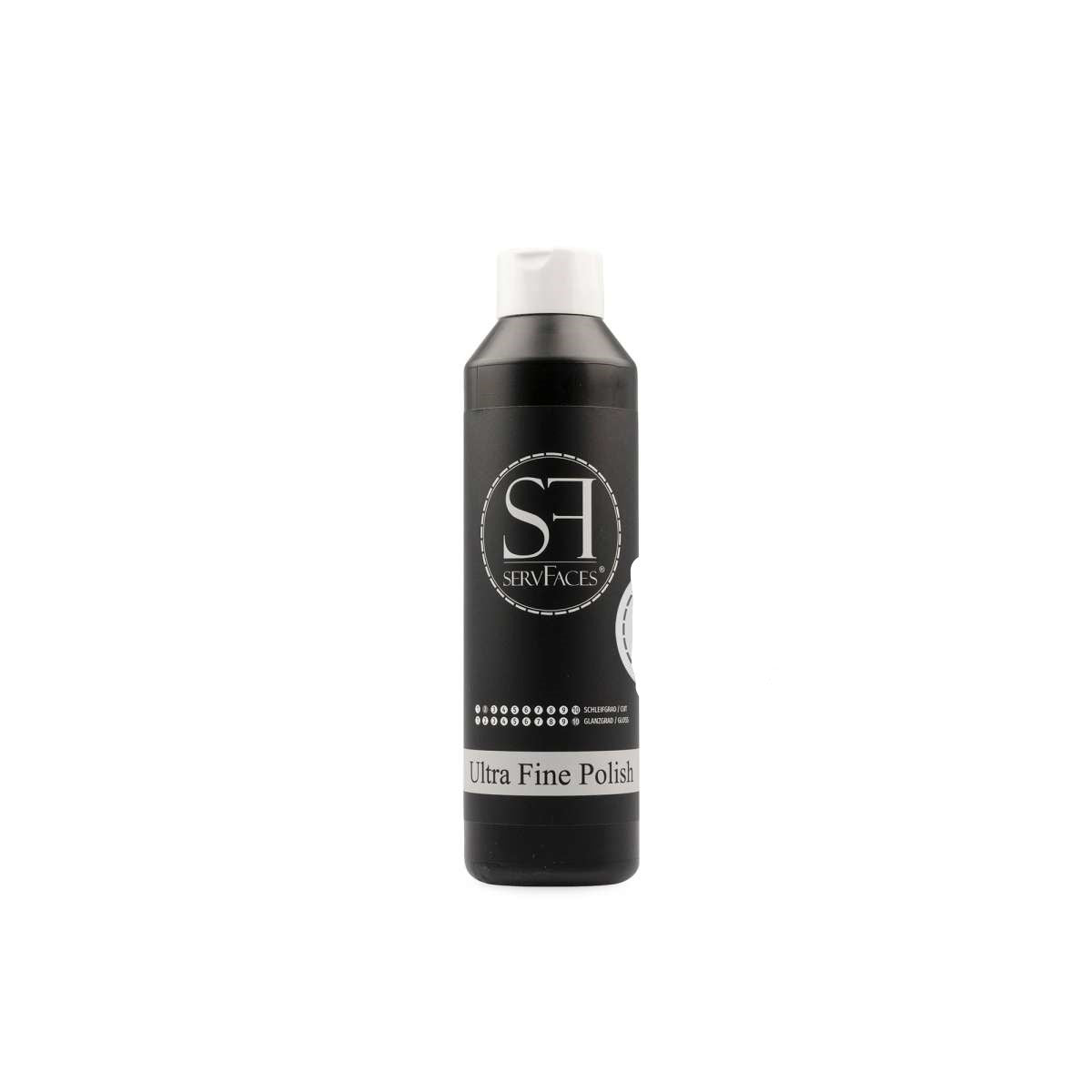 Ultra Fine Polish
Microfine abrasive paste
servFaces Ultra Fine Polish is a micro-polishing agent of the latest design usable in machines. It is well suited to sustainable removal of fine scratches, polishing marks, holograms and grinding finish up to 4,000 grit size in all coating systems. It is also suitable for scratchproof paint systems. An excellent and permanent high-gloss finish can be achieved using a special, high homogenous grinder. This brilliant grinding result can be achieved even on dark and similar sensitive color shades and under extreme light conditions. Holograms and fine scratches are mechanically removed, not just covered, as is often the case. Ultra Fine Polish can be removed without any traces and is very economical.
Areas of application:
Suitable for paints on passenger cars, motorcycles, commercial vehicles, etc.
Properties:
Grinding grade: 2.0
Gloss grade: 10.0
 

Application:

To achieve the best possible result, we recommend using Ultra Fine Polish together with our Polishing pad V3 or V4. The best

results are achieved by using Ultra Fine Polish with an eccentric polisher with forced spinning (medium to high speed). A

rotary polisher can be used as well, of course. Before use with Ultra Fine Polish, dry or new sponges should be completely

wetted. Spread Ultra Fine Polish evenly on the surface to be treated with the grinder switched off and then polish crosswise

with moderate pressure, until a transparent film forms, i.e., until the contained aluminum oxide entirely disintegrates.

Sponges used with Ultra Fine Polish should not be used for other products. To remove scratches and grooves of polish

residues, use a microfiber cloth, a servFaces Premium Buffing Towel, for example.

Caution: Do not apply the product in direct sunlight and do not let it dry!

 

Warning:

Shake well before use! Check for suitability and compatibility before use. Do not apply on hot surfaces and protect from

excessive high and freezing temperatures.

 

Application temperature: +10°C to +30°C

Storage temperature: +10°C to +25°C

Consumption: 6 to 10 ml per m²

pH: Not defined

<