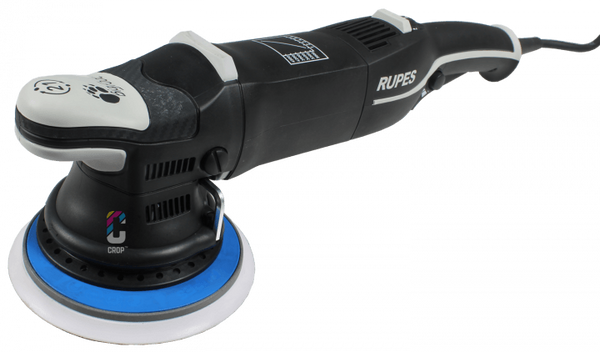 Zoom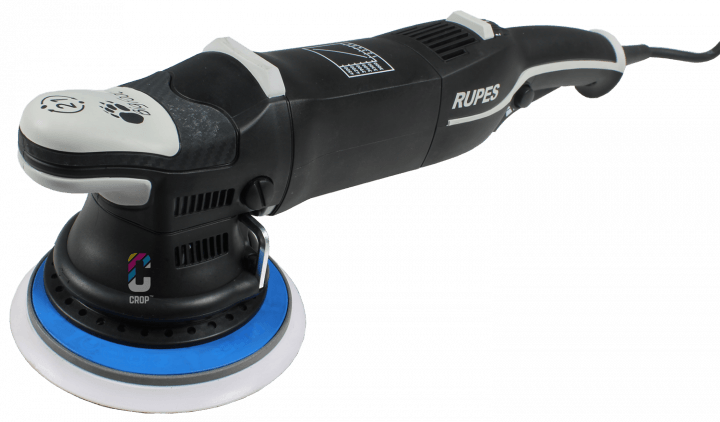 The RUPES BigFoot LHR21 Mark III continues the well know legacy of the BigFoot polishing system. The LHR21 Mark III utilizes all the core aspects that made the Mark II machines a go-to tool for the professional and enthusiast. The LHR21 Mark III BigFoot polisher focuses on superior correction ability by combining a massive 21 millimeter throw with its highly efficient 500-watt motor. RUPES channels this correction power into a balanced machine that produces little vibration to reduce fatigue and create an improved user experience.
Packed with new features and upgraded design, the LHR21 Mark III redefines what you can expect from a premium polisher.
New Mark III Features:
IMPROVED ERGONOMICS - The rubberized front grip of the MarkIII offers exceptional comfort for the operator while providing a non-slip surface for control. The improved rear handle also integrates rubberized surfaces for improved feel. Two strategically placed, non-marking, tool rests provide stability when the tool is not in use as well as additional protection against unintended impact. The continued refinement of the BigFoot random orbital platform in MarkIII reinforces its best in class reputation, making the best even better.
TUNED ELECTRONIC SPEED MODULE - The new electronic speed control dial allows for easy adjustment of the top speed of the polisher without requiring the operator to move his hands. The larger dial is easily adjusted with a move of the thumb. High visibility numbers and a more positive feedback from the movement of the dial make speed changes feel more deliberate, allowing operators to select the ideal speed for the task without any interruption to the polishing process. The module has also been tuned to deliver peak torque and speed in the optimal dial ranges.
PROGRESSIVE TRIGGER - Adding an additional layer of control is the new progressive trigger. Acting as a throttle to control speeds within the dial range, the progressive trigger allows the operator to make subtle adjustments for precise control without interruption of the process or need to reposition the grip to access the speed dial. The linear delivery of power allows for very fine adjustment within each speed range giving technicians a whole new dimension of control.
LONGER CORDS - The Mark III comes standard with a 9 meter (29.6 ft) cord on both the LHR15 and LHR21 models. The longer cord provides users enough length to move more effortlessly around their workshop or studio without the need for additional extension cords or searching for a nearby outlet.
Technical Data:
Ø backing pad mm-in - 150 – 6"
Ø Orbit mm-in - 21 -13/16"
Power Watt - 500
R.P.M. - 3000 – 4500
Weight kg-lbs - 2.7 – 5.95
Backing pad thread - M8
Cord Length m-ft - 9 – 29.5
<