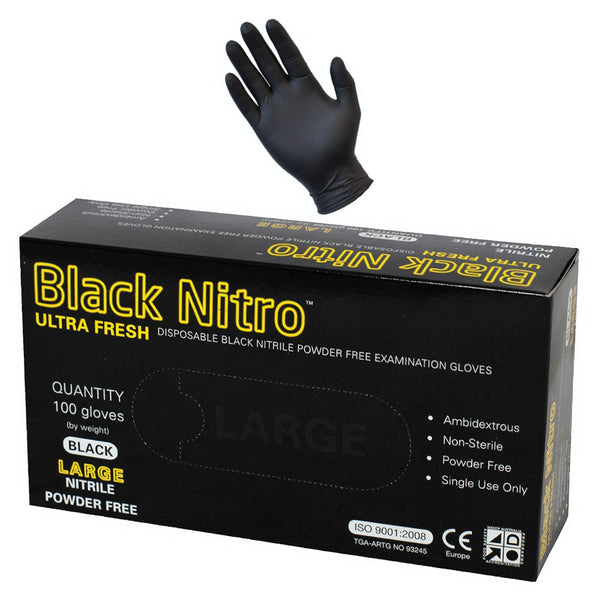 Zoom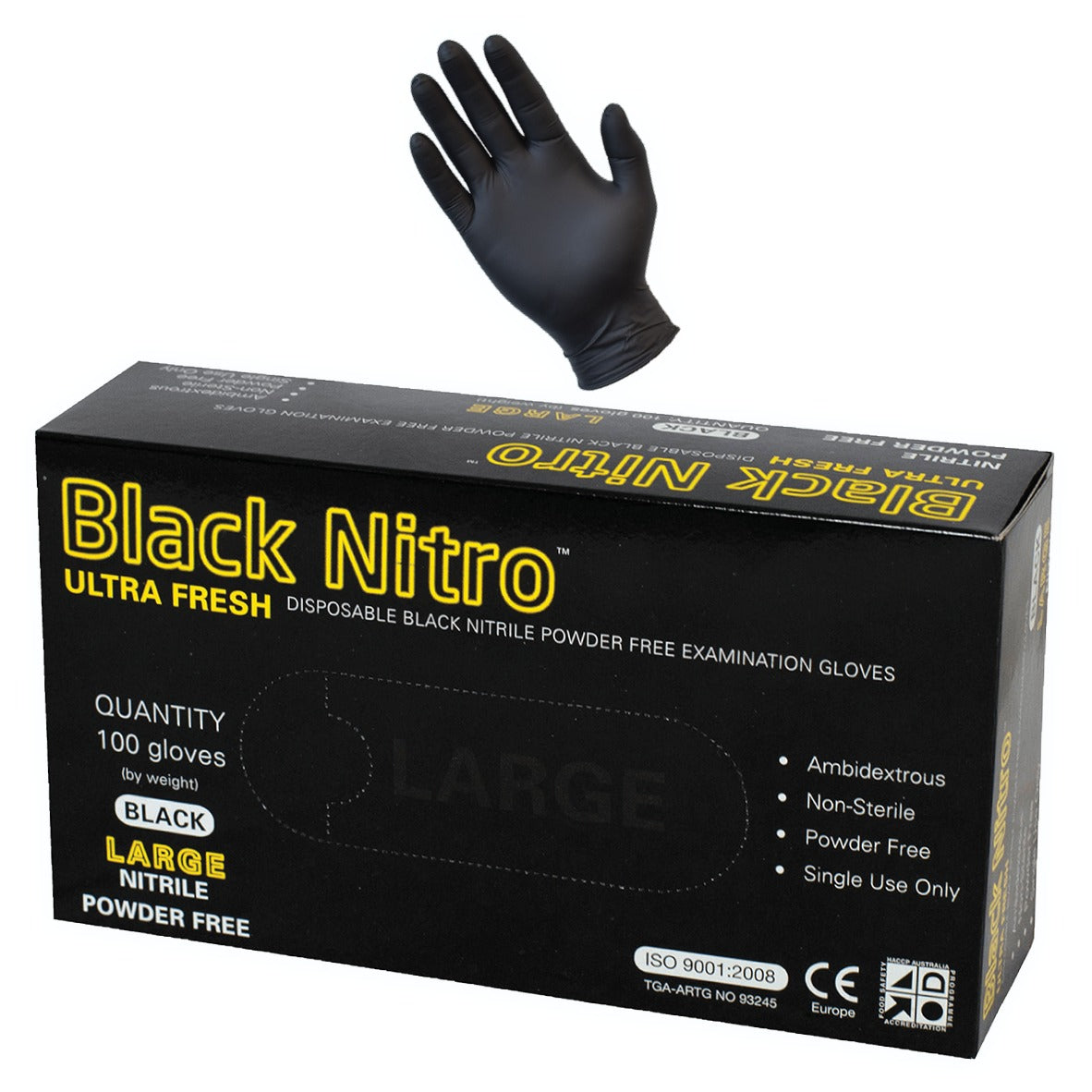 Black Nitrile Nitro Powder Free Disposable Gloves-Heavy Duty

Features:
Protection from unwanted and dangerous substances.
Beaded cuff ensures easy donning and prevents roll down.
Superior strength with excellent puncture resistance.
Powder-free.
Chemical resistance to incidental splash exposure.
Odour Free.
Why Black Nitrile Gloves?
Black nitrile gloves are becoming more and more commonly used in today's workforce for many great reasons, the black nitrile gloves are loved first of all because of the glove strength, they are much more tear and puncture resistant compared to latex and vinyl gloves, they also provide much more protection when handling chemicals and paints.
Using the black Nitro gloves will also prevent commonly caused allergies are skin irritation commonly found when using latex gloves, some of the black nitrile other features include, latex-free, powder-free and odor-free.
<